In a world ... where one man ... voices THOUSANDS of the world's most recognizable movie trailers -- it's really really sad when that guy passes away.
Hal Douglas -- the gravelly voice behind trailers for movies like "Philadelphia," "Forrest Gump," "Meet the Parents," "Lethal Weapon," and way way more -- died Friday due to complications from pancreatic cancer ...
http://www.tmz.com/2014/03/13/movie-trailer-voice-hal-douglas-dead/
Trailers will never be the same...
Posted on 13 Mar 2014, 20:20 - Category: News
Comments - Edit - Delete
TV sports in 3D was supposed to be a slam dunk, but viewers never got the picture. And, then there were those stupid-looking glasses, too.
This week, ESPN acknowledged the future for in-your-face screen action looks dim when it announced it was pulling the plug on ESPN 3D, almost three years after launching it with considerable fanfare...
http://www.nbcnews.com/business/future-3d-tv-dims-espn-yanks-your-face-channel-6C10312930
Posted on 4 Jul 2013, 18:09 - Category: News
Comments - Edit - Delete
Fox's legal team wasted no time in appealing a federal judge's decision last week to let Dish keep on skipping broadcast TV commercials...
http://www.tvtechnology.com/article/fox-appeals-to-stop-the-hop-/216341
Posted on 16 Nov 2012, 13:13 - Category: News
Comments - Edit - Delete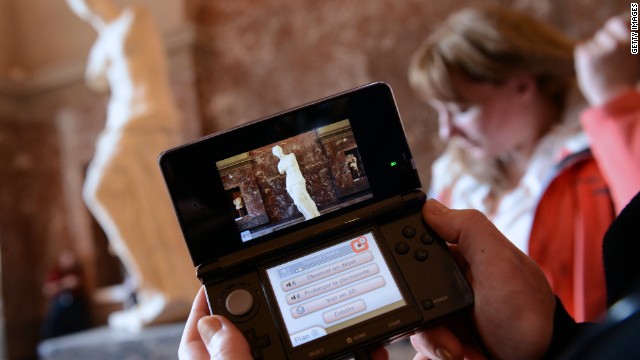 The evidence that people are getting tired of 3-D continues to pile up...
http://www.cnn.com/2012/07/13/tech/gaming-gadgets/3-d-hype-bubble-finally-busted/index.html?iref=storysearch
Posted on 15 Jul 2012, 12:32 - Category: News
Comments - Edit - Delete
Electronics retailer Best Buy said Thursday it will close 50 big box stores in the U.S. and cut 400 jobs in corporate and support areas as it changes the focus of its operations to mobile.
The retailer also said it plans to open 100 new mobile locations as it rethinks its U.S. store set-up...
Posted on 29 Mar 2012, 9:20 - Category: News
Comments - Edit - Delete
Online video is certainly changing the face of broadcast and pay TV, but is it changing it fast enough?
Why can't I get pay TV channels unbundled? asked the moderator, Greg Sandoval of CNET, to a Streaming Media East panel on streaming video's impact.
"I get this question everyday, every single day," laughed Hans Deutmeyer, a vice president with HBO. "We've looked at the economics, we've run the numbers over and over again, and it still seems to make sense to follow the TV Everywhere Model."
But for Andrew Kippen, vice president of marketing for Boxee, the old school way working ignores the needs and financial realities of young adults.
"If I'm a 23-year-old and I've just graduated college...I use the Internet for everything. I'm not going to go pay $85 a month, or however much it is -- that's the average cable bill a month -- I'm not going to pay that just so I can get HBO," Kippen said...
http://www.streamingmedia.com/Articles/Editorial/Featured-Articles/Streaming-Video-Is-Changing-the-Face-of-TV-75610.aspx
Posted on 26 May 2011, 18:19 - Category: News
Comments - Edit - Delete
No major cable operator hates paying broadcasters for the right to retransmit their free over-the-air programming more than Cablevision. Last year, it allowed ABC and Fox stations to go dark on Cablevision systems while trying to hammer out payment deals. So it's interesting to see the three-point plan that Cablevision submitted to the FCC today to ensure that subscribers aren't deprived from seeing the Oscars or the World Series while companies work out their differences.
First, it wants regulators to prevent broadcasters from packaging their services in a way that would require pay TV services to carry cable channels they don't want in order to land programming from a must-have network such as ABC, CBS, Fox and NBC. Second, if the cable operator can't strike a deal with a network's local station, then Cablevision wants the freedom to cut deals that would enable it to import signals from out-of-market network affiliates. And, third, Cablevision wants to be able to publicize the fees that broadcasters want....
Now if we consumers could get only the programming we want...
http://www.deadline.com/2011/05/cablevision-tells-fcc-let-us-carry-just-the-tv-networks-we-want/
Posted on 26 May 2011, 18:15 - Category: News
Comments - Edit - Delete
...Of all entertainment sectors, only social networking sites have retained their value in the eyes of consumers over the past year.
In contrast, customers are turning to the movie and television industries for entertainment less and less frequently...
http://www.thewrap.com/media/article/social-networking-still-popular-consumers-tv-and-movies-keep-falling-27725
Posted on 26 May 2011, 18:08 - Category: News
Comments - Edit - Delete
Speaking at the EG8 technology forum in Paris, Facebook founder Mark Zuckerberg said that TV, music and books are the next "media experiences" that will be revolutionized by social media. "I hope we can play a part in enabling those new companies to get built, and companies that are out there producing this great content to become more social,"...
http://www.lostremote.com/2011/05/25/facebooks-zuckerberg-tv-is-next-social-frontier/
Posted on 26 May 2011, 18:05 - Category: News
Comments - Edit - Delete
...broadcasters rate production of 3D content and channels as their lowest technology investment priority, and the lack of programming for consumers who have bought a 3DTV will continue...
"This ambivalence towards investment in 3D content production and creation of 3D channels, particularly for North American broadcasters, leaves a big hole in the availability of 3D content, and tells us that the lack of 3D programming we have seen during 2010 is unlikely to improve in 2011..."
http://www.tvtechnology.com/article/120866
Posted on 24 May 2011, 18:00 - Category: News
Comments - Edit - Delete
Pages: [1] [2]