Scientists reconstruct sexually transmitted bacteria through computer simulation.
A microbe that causes sexually transmitted infections now has a much more awe-inspiring claim to fame: It has become the first organism to be completely simulated by a computer model...
http://msnbc.msn.com/id/48264372/ns/technology_and_science-science/#.UAstVLSJcgg
Posted on 21 Jul 2012, 14:26 - Category: MindScans

No comments - Edit - Delete
They may have been big successes, but that was only after several studios turned them down. Here's a look back at a few hit movies rejected by Hollywood studios…
http://www.denofgeek.com/movies/22058/the-hit-films-hollywood-studios-didn%E2%80%99t-want
Posted on 21 Jul 2012, 14:22 - Category: Movies

No comments - Edit - Delete
..."The question of 3-D is a very straightforward one," Nolan said in a recent interview. "I never meet anybody who actually likes the format, and it's always a source of great concern to me when you're charging a higher price for something that nobody seems to really say they have any great love for...
http://www.npr.org/templates/story/story.php?storyId=156918634&sc=tw&cc=share
Posted on 19 Jul 2012, 9:02 - Category: Movies

No comments - Edit - Delete
>
Forbes Magazine ranks fictional characters
http://www.forbes.com/special-report/2012/fictional-15-12/bruce-wayne.html
Posted on 18 Jul 2012, 11:29 - Category: Movies

No comments - Edit - Delete
Photo that ran with the story below yesterday.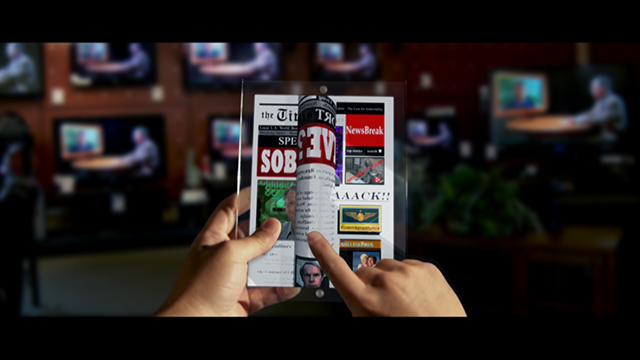 Screenshot from device featured in MindScans. Pretty cool, huh?
http://www.msnbc.msn.com/id/48189278/ns/technology_and_science-tech_and_gadgets/?ocid=twitter
Posted on 16 Apr 2014, 13:14 - Category: MindScans

No comments - Edit - Delete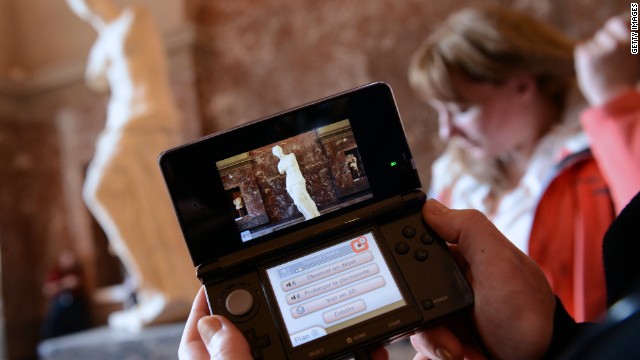 The evidence that people are getting tired of 3-D continues to pile up...
http://www.cnn.com/2012/07/13/tech/gaming-gadgets/3-d-hype-bubble-finally-busted/index.html?iref=storysearch
Posted on 15 Jul 2012, 12:32 - Category: News

No comments - Edit - Delete
Batman could fly using just his cape but would suffer serious injuries when trying to land, a study of the aerodynamics of his winged attire has concluded...
http://www.telegraph.co.uk/news/newstopics/howaboutthat/9386940/Batman-could-fly-but-hed-die-horribly-on-landing-science-students-conclude.html
Posted on 10 Jul 2012, 19:09 - Category: CoolStuff

No comments - Edit - Delete
I've been trying to come to terms with two seemingly irreconcilable facts. First, "Men in Black 3" has made more than $550 million worldwide. Second, while a representative from the parent company of Columbia Pictures told me that the movie is now "in the win column," it seemed until recently as if Columbia might actually lose money on it. How could that be?...
http://www.nytimes.com/2012/07/01/magazine/how-does-the-film-industry-actually-make-money.html?ref=magazine
Posted on 2 Jul 2012, 10:48 - Category: Movies

No comments - Edit - Delete
After months of tweaking, researchers are finally ready to show off a high-tech headband that can translate Stephen Hawking's brain waves into speech — providing what could eventually become an easier avenue for the paralyzed British physicist and many others to share their deep thoughts.
The system, developed by San Diego-based NeuroVigil and known as iBrain, uses a head-mounted receiver the size of a matchbox to pick up different types of brain waves. iBrain employs a computer algorithm called SPEARS to analyze the brain emanations and encode them for a text-based speech reader...
http://cosmiclog.msnbc.msn.com/_news/2012/06/25/12401493-scientists-set-to-show-how-they-hacked-into-stephen-hawkings-brain?lite
Posted on 26 Jun 2012, 20:15 - Category: MindScans

No comments - Edit - Delete
When web surfers aren't busy calling each other Nazis on forums, they're often cracking jokes about greeting their future robotic overlords with open arms. It won't be funny forever; the groundwork for our eventual demise is already being laid by the best minds in the land. IBM announced that it had created prototype cognitive chips modeled after the human brain almost a year ago, and today, Reuters reported that Intel is launching a research project in Israel dedicated to creating smart tech that can learn the habits of its users. (That way, SkyNet will know the best time to strike.)...
http://www.maximumpc.com/article/news/hello_robotic_overlords_intels_making_tech_learns_and_adapts_your_habits
Posted on 28 May 2012, 13:56 - Category: MindScans

No comments - Edit - Delete
Pages: ... [7] [8] [9] [10] [11] [12] ...