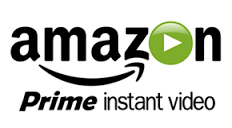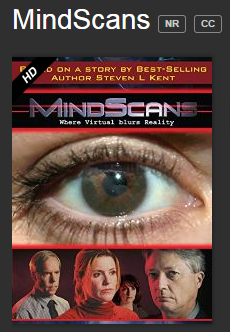 MindScans has been released on the hugely popular Amazon Prime Instant Video platform in both HD and SD for rental. Digital download versions (without the timed limited viewing restrictions) and the full-featured DVD containing exclusive special features are also available. Now you can watch the thought provoking, highly acclaimed movie based on Best Selling Sci-fi Author Steven L. Kent's MindScans on your device of choice--from your cell phone to your home theater.
MindScans - where virtual blurs reality!
http://www.amazon.com/gp/product/B00WAR647E/ref=as_li_tl?ie=UTF8&camp=1789&creative=9325&creativeASIN=B00WAR647E&linkCode=as2&tag=allidigistud-20&linkId=JPZHWOKINHOE4YTT
Posted on 30 Jun 2015, 15:06 - Category: MindScans
Comments - Edit - Delete
...Samsung Transparent Display will visually accentuate the gesture and voice control...

The movie MindScans (
http://mindscans.com
) features a transparent displays in an office setting that utilizes gesture control, and on a tablet that is controlled via a more traditional touch interface.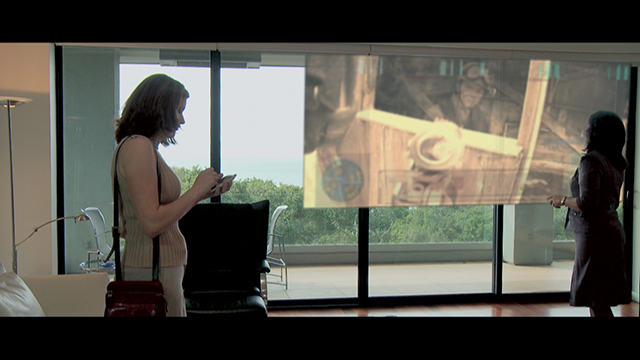 Gesture controlled, transparent display in the movie MindScans
According to Director Ben Chiu, many of the devices in MindScans did not exist at the time of filming. He says, "the iPad wasn't even a product yet. What's funny is people see these things in MindScans now and don't even give them a second thought.
"There are many more tech devices depicted in MindScans than most people realize. Ben says, "some are pretty cool really, but because their importance, in regards to moving the story along, was nil, they're just in the background."
Can you spot some of these advanced technology in MindScans?
Read more about Samsung's OLED display here:
http://www.businesswire.com/news/home/20150609006775/en/Samsung-Display-Introduces-Mirror-Transparent-OLED-Display#.VXs-njBVhBf
Posted on 12 Jun 2015, 12:24 - Category: MindScans
Comments - Edit - Delete
Ever dreamed of being immortal?
A new tech start-up is hoping to turn that fantasy into reality by creating a 3D "digital alter ego" of yourself who will talk to your family and friends after you've died...
Read more here:
http://www.scmp.com/lifestyle/technology/article/1657109/want-live-forever-tech-firm-wants-create-your-digital-alter-ego
It's happening again! Although this is more of a social confirmation of the concepts depicted in MindScans, it's perhaps the most significant because if you can't imagine it, you can't make it. And as MindScans lets us know, that's a whole other can of worms we're opening there! The tagline for the movie MindScans is "where virtual blurs reality," but perhaps it should have been "where fictional becomes reality!"
Posted on 10 Dec 2014, 13:35 - Category: MindScans
Comments - Edit - Delete
Holographic 3D video isn't a wild reality for a Star Trek-style future — Jules Urbach, co-founder and CEO of the Los Angeles-based cloud rendering company OTOY predicts we'll be seeing this on mobile phones as soon as 2015. Right from your device, you'll be able to transport yourself into a game, travel to a distant locale or create a fully immersive learning environment in your own home...
The movie MindScans (http://mindscans.com) depicts holographic displays on a laptop computer configuration. We asked Director Ben Chiu about his reasoning to show a futuristic laptop computer over a mobile device. Here's his reply:

"There were several reasons: First, I figured that power requirements of a daylight viewable projection device would far outweigh that of mobile device itself. If you think your cell phone battery is barely adequate now, even with advances in battery tech, the power requirements would be at minimum double or triple of that even just to show off as a gimmick.

Secondly, because our character Sara is a writer, she'd need a physical keyboard to doing real work (as opposed to surfing or watching videos or playing games). So we gave her a flexible keyboard that we modified a bit to mimic what we envision futuristic laptop ergonomics should be (it molds to your lap). Because a keyboard/computer combo is larger, the battery issue becomes less of an impossibility. "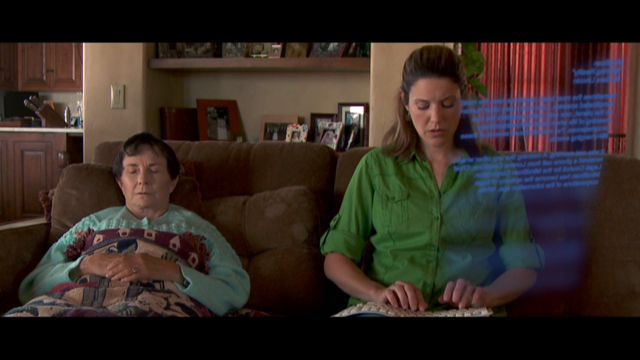 Sara's holographic laptop in the movie MindScans
Read more about hologrpahic cell phones here:
http://www.verizonwireless.com/news/article/2014/09/are-you-ready-to-create-holograms-on-your-phone.html
Posted on 10 Dec 2014, 13:45 - Category: MindScans
Comments - Edit - Delete
These articles discuss some amazing tech, but I was instantly struck by how similar the designs of these actual devices are to the ones features in the feature film, MindScans (perhaps a couple of generations behind the movie, but that just means we were on the right track!). If you haven't seen it yet, Amazon just dropped the price of the MindScans DVD!

http://www.amazon.com/exec/obidos/ASIN/B00BEMH2F4/ref=nosim/allidigistud-20

-Vic
8 amazing technologies that will change your world
"Get ahead of your time
For 91 years, subscribers have relied on "The Kiplinger Letter" for insights into emerging technologies that will change the way Americans live and do business. Examples of "you read it first in Kiplinger" include the rise of commercial air routes in 1927, the early development of television in the 1930s, electronic office machines in 1953 and "smartphones" in 1979.
Now on the horizon: Controlling your computer, or other devices, with only your thoughts. Furniture that assembles itself. And medical testing at home that could save you a trip to the doctor.
Take a look at eight technologies in the works that could drastically change your life."
http://money.msn.com/technology-investment/8-amazing-technologies-that-will-change-your-world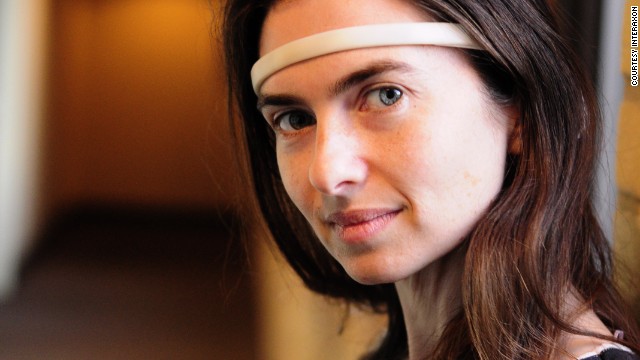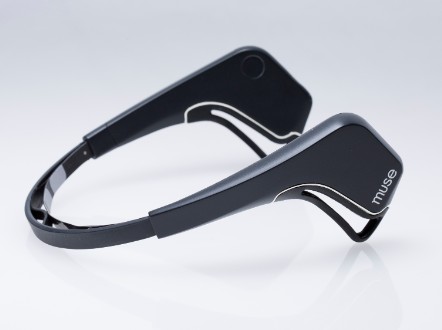 Can this brain-sensing headband give you serenity?
"...Ariel Garten believes that the brain -- with its 100 billion neurons that receive, register, and respond to thoughts and impulses -- has the power to accomplish almost anything, if only its power could be properly harnessed.
Her company InteraXon, which she co-founded with Trevor Coleman, has produced Muse, a lightweight headband that uses electroencephalography (EEG) sensors to monitor your brain activity, transmitting that information to a smartphone, laptop or tablet.
The high-tech headband has been used to pour beer, levitate chairs, or control the lights -- all without the wearer lifting a finger."
http://www.cnn.com/2014/08/18/tech/can-this-brain-sensing-headband/index.html?hpt=hp_bn5
Posted on 26 Nov 2014, 10:33 - Category: MindScans
Comments - Edit - Delete
Crossing a traditional computer with a biological one, the brain, is no easy task — but researchers at IBM have been hard at work doing just that. On Thursday they announced the results of 10 years of research and $53 million in DARPA funding. The company's new brain-inspired chip achieves unparalleled levels of power and efficiency, and IBM claims it may change the fundamental methods of computing.
The latest chip boasts more than 5 billion transistors, putting it in supercomputer-on-a-chip territory, but that's not the impressive part — those transistors are organized into 4,096 "neurosynaptic cores," on which are more than a million simulated "neurons" and 256 million "synapses." IBM's chip, you see, is an attempt to replicate the brain's style of processing information...
Read more here:
http://www.nbcnews.com/tech/innovation/brain-inspired-ibm-chip-puts-traditional-computers-shame-n174581
Posted on 15 Aug 2014, 9:37 - Category: MindScans
Comments - Edit - Delete
...engineers developed an algorithm that can convert brain waves into flight commands. The researchers hope the mind-controlled system paired with specialized airplane controls will make flying easier and safer in the future...
MindScans director, Ben Chiu, who is also a pilot and flight instructor, says, "flying is on of the most difficult things that humans do," and believes anything that makes that task easier will make it safer. As a pilot myself, I agree, but I'd never wear a hat like that no matter how safe it is!
- Vic
Read more here:
http://www.nbcnews.com/science/weird-science/flight-fancy-piloting-planes-mind-control-n124566
Posted on 17 Aug 2014, 23:31 - Category: MindScans
Comments - Edit - Delete
A 29-year-old paraplegic literally kicked off soccer's World Cup competition in Brazil on Thursday, using a mind-controlled exoskeleton that looks as if it came from the "Iron Man" movies.
The organizers of the international Walk Again Project said the symbolic soccer-ball kick was performed during the World Cup's opening ceremonies in São Paulo's Corinthians Arena by Juliano Pinto. He's an athlete from Galea in Brazil's São Paulo State who lost the use of his legs after a car accident in 2006...
http://www.nbcnews.com/storyline/world-cup/we-did-it-brain-controlled-iron-man-suit-kicks-world-n129941
Posted on 29 Jun 2014, 16:43 - Category: MindScans
Comments - Edit - Delete
"Graphene is the strongest, thinnest material known to exist. A form of carbon, it can conduct electricity and heat better than anything else. And get ready for this: It is not only the hardest material in the world, but also one of the most pliable.
Only a single atom thick, it has been called the wonder material.
Graphene could change the electronics industry, ushering in flexible devices, supercharged quantum computers, electronic clothing and computers that can interface with the cells in your body."
Link to original article found here:
http://bits.blogs.nytimes.com/2014/04/13/bend-it-charge-it-dunk-it-graphene-the-material-of-tomorrow/?_php=true&_type=blogs&hpw&rref=technology&_r=0
Director Ben Chiu, envisioned clear electronics like this tablet (tablets didn't exist at the time either) in the movie MindScans. (See the screen shot below.)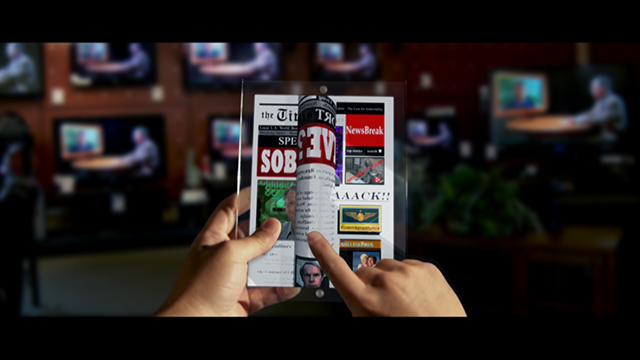 Watch MindScans to see what else Ben and author Steven L. Kent predict for us in our near future.

http://www.amazon.com/gp/product/B00BEMH2F4/ref=as_li_ss_tl?ie=UTF8&camp=1789&creative=390957&creativeASIN=B00BEMH2F4&linkCode=as2&tag=allidigistud-20

-Vic

Posted on 1 Jun 2014, 16:02 - Category: MindScans
Comments - Edit - Delete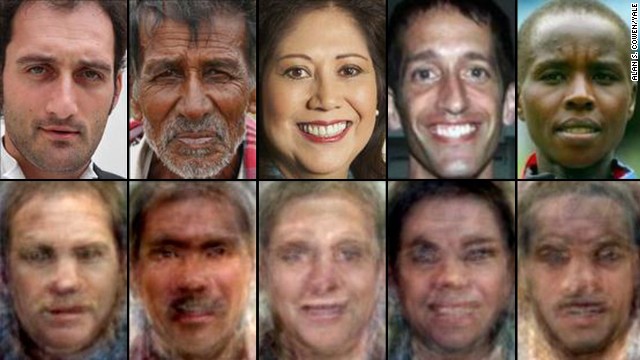 What we write online may be intercepted, filtered and publicized, but we'd like to think that the thoughts and images in our heads are totally private.
For better or worse, science may change that. Over the last few years, researchers have made significant strides in decoding our thoughts based on brain activity...
http://www.cnn.com/2014/04/12/health/brain-mind-reading/index.html?hpt=hp_bn13
Does anyone doubt that it's just a matter of time before a device like the Prometheus interface depicted in MindScans becomes real?
Posted on 16 Apr 2014, 11:47 - Category: MindScans
Comments - Edit - Delete
Pages: [1] [2] [3] [4] [5]