It's been a record-breaking year for Hollywood, but not every studio was able to benefit equally from the estimated $8.164 billion and counting made at the box office in 2013. Sony Pictures Entertainment (NYSE:SNE) is still banking on Cloudy With a Chance of Meatballs 2 to offer the studio its first big hit after a dreadful summer, and Viacom's (NASDAQ:VIA) Paramount Pictures is another company that shows the record year wasn't so great for everyone involved...
http://wallstcheatsheet.com/stocks/5-top-grossing-paramount-films-that-barely-made-a-profit.html/?a=viewall
Posted on 2 Oct 2013, 19:05 - Category: Movies
Comments - Edit - Delete
Paramount will lay off 110 employees across several departments including finance, human resources, information technology, international home media distribution, legal and marketing, according to an internal memo obtained by TheWrap...
http://movies.msn.com/movies/article.aspx?news=830188
Posted on 2 Oct 2013, 19:03 - Category: Movies
Comments - Edit - Delete
China's richest man plans to spend $8.2 billion (50 billion yuan) to build the country's version of Hollywood in the northeastern city of Qingdao.
In a glitzy, star-studded red carpet event Sunday, Wang Jianlin said his company, Dalian Wanda Group, will build a state-of-the-art film studio complex in a bid to dominate China's rapidly growing movie market.
The Qingdao Oriental Movie Metropolis's 20 studios will include a permanent underwater studio and a 108,000-square foot stage that Wang said would be the world's biggest. The facility will also include an Imax research and development center, cinemas and China's biggest film and celebrity wax museums. The first phase is planned to open in June 2016 and it will be fully operational by June 2017...
http://www.usatoday.com/story/money/business/2013/09/23/tycoon-plans-8b-chinese-hollywood-studio-complex/2858393/
Posted on 24 Sep 2013, 9:29 - Category: Movies
Comments - Edit - Delete
The Walt Disney Company is ending its long-standing first-look deal with mega-producer Jerry Bruckheimer, the studio announced on Thursday.
The deal expires next year. The decision follows years of the successful "Pirates of the Caribbean" and other projects, but comes right on the heels of an expensive flop this summer produced by Bruckheimer, "Lone Ranger."...
http://movies.yahoo.com/news/disney-end-first-look-deal-jerry-bruckheimer-023228017.html
Posted on 23 Sep 2013, 15:12 - Category: Movies
Comments - Edit - Delete
The numbers are simply staggering. These are the movies to date which have earned more than $1 billion worldwide at the box office...
http://movies.yahoo.com/photos/billion-dollar-movie-club-1377192789-slideshow/
Posted on 11 Sep 2013, 19:41 - Category: Movies
Comments - Edit - Delete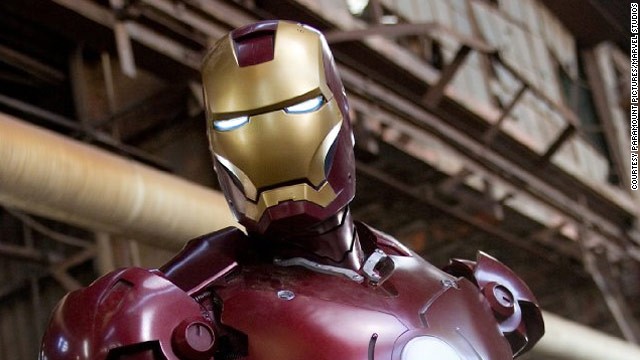 "I'm glad it's almost over," the longtime reviewer and "Movie Guide" author tells CNN in a phone interview. "The movies get bigger and dumber every year, and we're subjected to more remakes and sequels. None of which means that they can't be good -- and occasionally they are -- but this has not been a very fortuitous season."
He wasn't alone in this belief. Audiences felt the same way: Many of this summer's big-budget franchise flicks -- the so-called "tentpoles" -- fell like redwood trees toppling in a forest, earning generally poor reviews and equally mediocre box office despite their blockbuster costs and wall-to-wall marketing efforts.
You know the list: "After Earth," "Pacific Rim," "White House Down," "Elysium," "R.I.P.D." and, particularly, "The Lone Ranger," which grossed $88 million domestically (through August 25) on its $200 million-plus budget and could cost Disney a $190 million writedown...
http://www.cnn.com/2013/08/30/showbiz/movies/summer-movies-mixed-season/index.html?hpt=hp_bn9
Posted on 0 Sep 2013, 16:57 - Category: Movies
Comments - Edit - Delete
You can yell, "Beam me up, Scotty!" all you want, the only thing that will happen is you'll elicit a bunch of bemused stares from passersby wondering if you've bonked your head recently. The sad fact is human teleportation devices don't yet exist in 2013, and even if they did, the tremendous lag would make it extraordinarily impractical. Such is the reality of science that it doesn't always mesh with our fantastic visions of fictional futures filled with flying cars and other implausible technologies. In other words, reality sucks compared to what we've grown up watching on television.
That doesn't mean Hollywood got it all wrong, however. Take a look around you and you'll notice quite a few inventions that not only don't suck, but some of which were predicted by movie makers decades ago...
http://www.maximumpc.com/movies_predicted_technology_right_2013
Posted on 21 Aug 2013, 18:48 - Category: Movies
Comments - Edit - Delete
Alfonso Cuaron, Edgar Wright and Marc Webb discussed everything from high school teachers to Buster Keaton at Comic-Con on Thursday, but there was one subject where they were all in agreement - 3D.
Even though both Cuaron and Webb's next films were shot in 3D - "Gravity" and "The Amazing Spider-Man 2," respectively - they both acknowledged there are too many 3D movies out there.
"In most cases it's not necessary," Cuaron said...
http://movies.yahoo.com/news/3d-still-cool-tax-moviegoers-three-top-directors-230141745.html
Posted on 29 Jul 2013, 14:27 - Category: Movies
Comments - Edit - Delete
The world may have ended several times at the movies this summer, but it's the blockbuster itself that is really in peril.
"Pacific Rim," the post-apocalyptic, monsters-versus-robots action thriller, did perform slightly better than predicted at the box office with a $38.3 million weekend take. But the Warner Bros. film has a long way to go before it can declare itself even remotely successful.
Raleigh (Charlie Hunnam) and Mako (Rinko Kikuchi) prepare to fight monsters in "Pacific Rim."
Kerry Hayes / Warner Bros. Pictures
Charlie Hunnam and Rinko Kikuchi play the pilots of giant robots in "Pacific Rim."
Directed by Guillermo del Toro, "Rim" cost nearly $200 million to make and placed third behind "Grown Ups 2," which collected $42.5 million, and "Despicable Me 2," which netted nearly $48 million in its second weekend.
So even though "Pacific Rim" opened a little above its $30 million domestic estimate, it will need a huge boost internationally to avoid being designated a total flop...
http://www.nbcnews.com/entertainment/pacific-rim-fails-save-summer-box-office-6C10620418
Posted on 15 Jul 2013, 20:08 - Category: Movies
Comments - Edit - Delete
"Going to the movies is going to cost you $50, maybe $100, maybe $150," says George Lucas, the creator of " Star Wars" and founder of Lucasfilm...
http://gma.yahoo.com/blogs/abc-blogs/movie-theater-ticket-prices-could-reach-150-says-155727572.html
Posted on 17 Jun 2013, 15:25 - Category: Movies
Comments - Edit - Delete
Pages: [1] [2] [3] [4] [5] [6] ...